Subaru Outback Lease Deal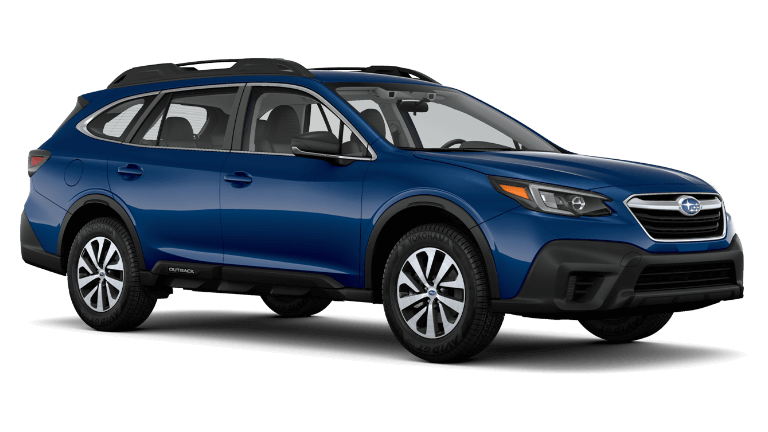 2021 Subaru Outback
Standard Base trim, code MDB-01
$2,499 due at lease signing. $0 security deposit.
Time left to claim your offer
Ready to take home a new 2021 Subaru Outback? McLaughlin Subaru in Moline, IL, has a ready inventory of 2021 Outback trims for you to find your favorite ride. You can schedule a test drive to get a feel for how the new model handles and search our Subaru lease deals on our research hub for our current offer. Give us a call at (866) 960-7363 or reach out to us online if you have any questions.
Choose between seven 2021 Subaru Outback trim options: Outback, Premium, Limited, Touring, Onyx Edition XT, Limited XT, and Touring XT.

Awards & Accolades
You've made a great choice with the 2020 Subaru Outback. With a brand name that's synonymous with safety and reliability, Subaru vehicles are designed and built with you in mind. The 2020 Outback model continues that legacy by earning these prestigious awards:

What Are My Options When My Lease Ends?
When you've reached the scheduled maturity date on your Subaru Outback lease, you have a few options at lease end:
Turn the vehicle in
Purchase the vehicle outright
Extend the current lease
#1) Turn In Leased Vehicle
Perhaps you plan to secure a new lease on a new Outback or another Subaru model. When it's time to turn the vehicle in, McLaughlin Subaru will conduct an inspection of the vehicle that includes viewing the speedometer for miles traveled and gauging normal and excessive wear and tear. Based on the terms of your lease, results of this inspection will be used to determine the responsibilities and financial details that are outlined in your lease agreement.
#2) Purchase Your Subaru
Sometimes you just know that something is right for you. If you decide you'd like to own your Outback after your lease expires, you can review the financial details on your lease agreement and speak with a McLaughlin Subaru leasing specialist on how to proceed.
#3) Extend Your Lease
If purchasing your Outback at lease maturity isn't desirable or an option for you, and the new Subaru model you have your eyes on isn't yet available, you could extend your existing lease during the interim and proceed with a new lease arrangement when the next Subaru model year is released.