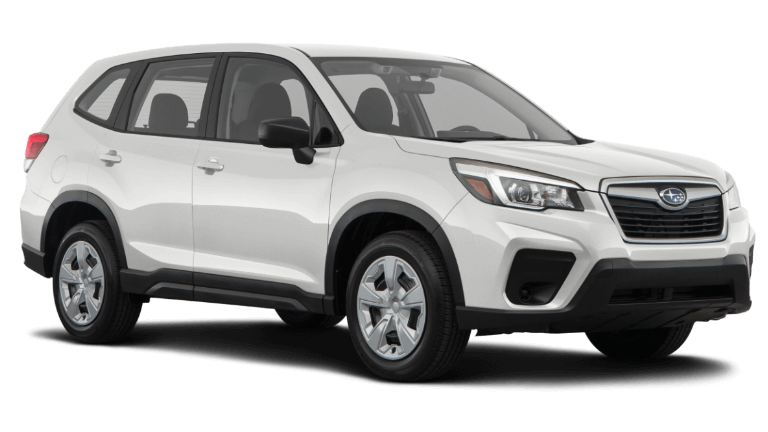 2021 Subaru Forester
MFB-01
THIS OFFER HAS EXPIRED
New Offer Coming Soon
2021 Subaru Forester Lease Deal
It's a great time to secure a Subaru lease deal on a brand new Forester crossover SUV from McLaughlin Subaru in Moline, IL. Browse our current inventory to locate a 2021 Forester trim you like then schedule a test drive to see how the Forester handles and rides. Give us a call at (866) 960-7363 if you have any questions.

Awards & Accolades
When it comes to safety, the 2020 Subaru Forester reigns supreme in the small SUV vehicle class. The Forester extends its winning streak into 2020 with a Top Safety Pick Plus award from the Insurance Institute for Highway Safety (IIHS). This represents the fourteenth time the Subaru Forester has been a recipient of an IIHS award. This winning streak is also the longest running within the small SUV class.

What Are My Options When My Lease Ends?
You have the option of ending or extending your existing Forester lease arrangement once your existing lease reaches maturity. Options include:
Turn your leased vehicle in
Purchase the vehicle at lease end
Take advantage of an interim period lease extension
The Finance Center team at McLaughlin Subaru can assist you with your decision and can also answer any questions you may have regarding your maturing lease arrangement, lease trade-in, lease buyout, or new lease financing.
Turn in Leased Vehicle
At lease end, which is the lease maturity date, you will need to turn your leased Forester in if you do not plan to purchase it. Prior to your lease return date, McLaughlin Subaru will conduct a comprehensive inspection of the vehicle, which includes recording the total miles traveled and identifying normal and ― if applicable ― excessive wear and tear. Based on the responsibilities and financial details outlined in your lease agreement, you will be notified if there are charges you owe by the lease return date.
Purchase Your Subaru
Sometimes our vehicles become a part of us. You may decide at the end of your lease that you want to purchase your Forester. Our finance team can assist you in securing your vehicle.
Extend Your Lease
Perhaps your lease end hits before the new models come out. You could extend your current lease for an interim period before you secure a new lease on a brand new Forester or other Subaru model. Give our finance center a call at (888) 424-5416 and let's discuss the possibilities.