The 2022 Subaru Love Promise Customer and Community Commitment Award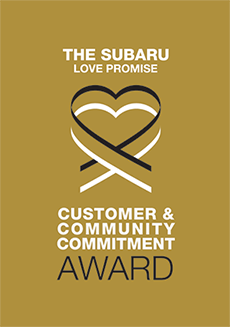 We've been nationally recognized for our dedication to our customers, our community, and the Subaru Love Promise.
We're honored to receive the 2022 Subaru Love Promise Customer and Community Commitment Award. This award nationally recognizes elite Subaru retailers who provide an exceptional customer experience at every interaction with Subaru. These retailers have also demonstrated an outstanding commitment to supporting passions and causes in their local communities in important areas such as the environment, community, health, education, and pets.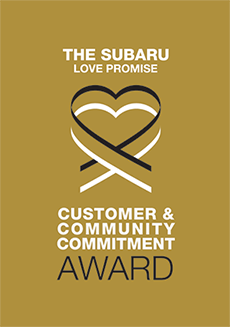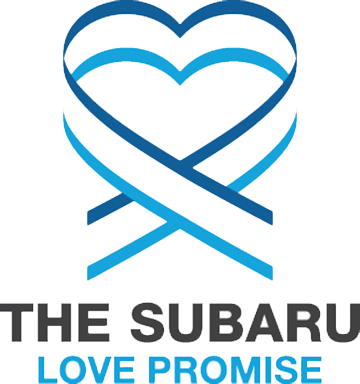 What is the Subaru Love Promise?
Subaru and our retailers believe in making the world a better place and the Subaru Love Promise is our vision of respecting all people. This is our commitment to show love and respect to our customers and to work to make a positive impact in the world.
How is McLaughlin Subaru dedicated locally to the Love Promise?
Our Love Promise can be seen in various partnerships with local charities and non-profits. We're grateful for the opportunity, not only to be a part of our community, but to serve it as well.
Kings Harvest No-Kill Shelter
Womans Connection, QC Moms Blog 'Mom's Night Out'
Love Promise Stories from McLaughlin Subaru
Subaru and McLaughlin Subaru believe in making a positive impact on the communities in which we live and work. We uphold that belief through our Love Promise Community Commitment. Every month, we select inspiring stories from customers and partners from around our area who strive to support our collective commitment and feature them here
Cora POSITIVELY Adoptable! - Stacey T
Cora came to the Quad City Animal Welfare Center June of 2021 from another shelter we were assisting with a hoarding situation. The 7 cats (and 2 kittens) had many many health issues. Cora tested FIV+ along with 3 other cats. She was very sick and often vomited blood. Cora needed diagnostics, medical care, prescription medication, and a special diet. Despite her medical condition Cora is such a sweet and playful girl! Cora, a Positively Adoptable Underdog, she prefers to be called an "Undercat" please, was adopted in October during the Subaru Loves Pets Event! Thank you to McLaughlin Subaru making a difference in the lives of homeless animals! We appreciate you!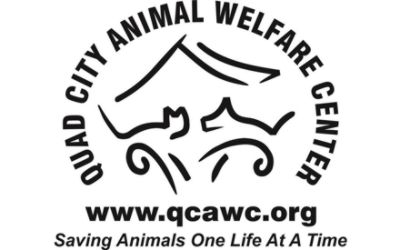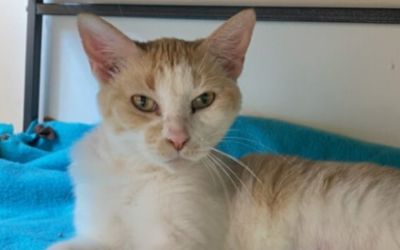 ---
Meet Henry!!! - Stacey T
Always put your best paw forward! That is exactly what a good Samaritan did when they found Henry the 1-year-old Beagle, wandering aimlessly down the wrong side of a 2-lane expressway. Upon arriving, the Quad City Animal Welfare Center Team realized Henry was in need of immediate medical care! He had several abrasions that looked all too similar to those left by being bound. The skin on all four of his legs were worn, and his muzzle seemed to have been taped shut. It was clear someone didn't expect this underdog to beat the odds stacked against him. Immediate care was performed to get Henry the medical care he desperately needed! Henry was treated for his wound, given pain medication, antibiotics, and the attention he needed! After just a couple of weeks and LOTS of love, Henry found his furever home during the Subaru Loves Pets Event! Thank you to McLaughlin Subaru making a difference in the lives of homeless animals! We appreciate you!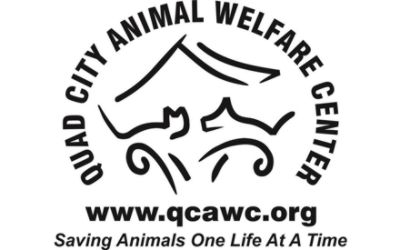 ---
Found forever homes for 125 animals - Stacey T
On behalf of the Quad City Animal Welfare Board of Directors, as well as the Quad City Animal Welfare Staff, I would like to thank McLaughlin Subaru for your Subaru Loves Pets Partnership throughout the month of October. 125 companion animals found their forever homes in October, bringing our total number of adoptions so far this year to 1135! It's because of the wonderful support we receive from our friends, like you, that we can continue our mission: To operate a shelter for homeless animals, to offer a spay and neuter program, and provide humane education. As a non-profit 501(c)3organization, we depend on the generosity of community to ensure our success. In return, we are proud to recognize our partnerships as prominent supporters in the community. Thank you again for joining us to save the lives of homeless animals! We look forward to partnerships in the future! Stacey Teager Community Services Director Quad City Animal Welfare Center Adoption & Education Center 724 2nd West Avenue Milan, IL 61264 Spay/Neuter & Wellness Clinic 612 1st Street West Milan, IL 61264309-787-6830 ext. 14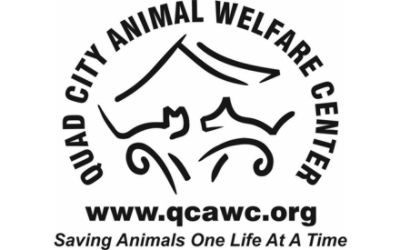 ---
You've Helped Make a Difference - Carissa D
We are incredibly grateful to McLaughlin Subaru and the Share the Love campaign for your ongoing support of the American Red Cross serving the Quad Cities & West Central Illinois. Your generosity has helped to install 10,641 free smoke alarms and educate more than 10,000 people on home fire safety. Funding from McLaughlin also helps the Red Cross provide temporary housing, meals, health and mental health services and financial assistance for local families and individuals impacted by home fires. This past year, a senior housing complex in East Moline, IL had a fire that displaced 14 seniors many with underlying health conditions. The fire happened during the holidays and the peak of COVID – thankfully no one was injured, and the seniors received hot meals, warm hotel rooms and lots of support and love from Red Cross volunteers over the two weeks they were displaced. Thank you to our friends at McLaughlin's for sharing your generosity to help others in our community!
---
Trinity Cancer Center Blanket Delivery 2019 - Michelle M
On Monday, Aug. 5, 2019, The Leukemia Lymphoma Society's Illinois Chapter and McLaughlin Subaru had the pleasure of delivering blankets to Unity Point's Trinity Cancer Center in Moline, IL as part of the Subaru Loves To Care program. These comforting gifts were accompanied by personalized messages of hope written by the customers and staff of McLaughlin Subaru. The incredible act of generosity was warmly received by Unity Point's Trinity Cancer Center staff who were excited and thankful to help distribute these comforting gifts to their patients! It was an extremely special day for a young girl, Libby Thulen, who was able to give back to others enduring treatment as she herself is fighting B-Cell Acute Lymphocytic Leukemia (ALL). Libby was able to make a special connection with some of the other patients receiving treatment that day and she will forever be touched by the experience. Many thanks to McLaughlin Subaru and Unity Point's Trinity Cancer Center, not only for a memorable day, but for supporting LLS's mission to cure blood cancers and improve the quality of life of patients and their families.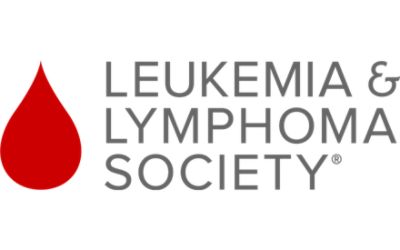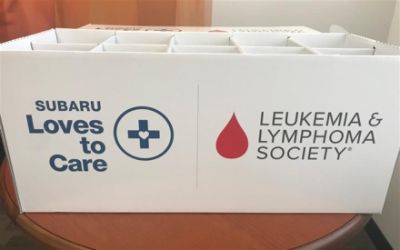 ---
Thank you, McLaughlin Subaru! - Susan W
We had a great visit with Genesis Cancer Center in Iowa! They are an outpatient facility, so we weren't able to visit with patients, but they were very grateful of the donation. They are going to distribute the blankets as patients come in for treatments and appointments. This photo includes our Subaru sponsor, doctor, nurses, techs, and other staff that were AMAZING to work with today! Thank you for supporting patients and families!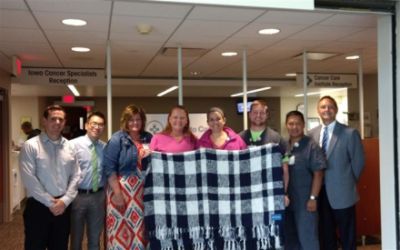 ---
Stranded Motorist Saved by a McLaughlin Employee - Wendy M
Last summer, in the middle of a heat wave, my tire on my vehicle exploded, leaving me stranded on the side of the road. I was on my way home from work, finding it hard to reach anyone on the phone who could come help me. I was struggling to do anything with the tire, when a car with dealer plates pulled up behind me. A man got out, dressed in a dress shirt, tie, and dress pants, and asked if I needed any help. I explained to him what my predicament was and he went to work. I had no spare, which he discovered once he got my car up on the jack, so he offered to take me to a tire place to purchase a new one. I purchased a new tire, and he took me back to my broken down car. Everything I had to replace the tire (other than the tire) was stripped and worn, so it took him time to put the new tire on. It was the middle of July, and he was dressed in his dress clothes, so he had sweat pouring off of him, but he never said a word. He got the new tire on, and I offered to pay him, but he refused, saying that if his wife were broken down on the road, he would want someone to do the same for her. I knew, by the time, that he was probably on his way home to her, but he didn't hesitate to help. Although I hadn't purchased that vehicle from McLaughlin, where he worked, he still helped me. Lots of people drove me that day, but Joe Wilson didn't and I will forever be grateful.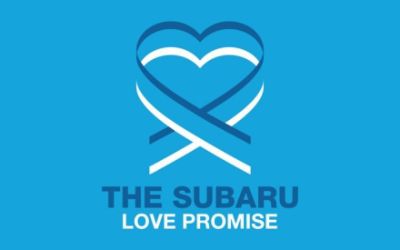 ---
Joe Roberts and McLaughlin Subaru "Loves To Care" - Tyler R
For the second year in a row, Joe Roberts and McLaughlin Subaru have teamed up with The Leukemia & Lymphoma Society to help spread hope, love, and warmth to cancer patients throughout the Quad Cities. This year, McLaughlin Subaru donated over 80 blankets, dozens of messages of hope, written by Subaru customers, and multiple arts & crafts kits to patients battling cancer at UnityPoint Health Trinity- Moline. Thank you for continuing to be a terrific community partner and helping make someday, today!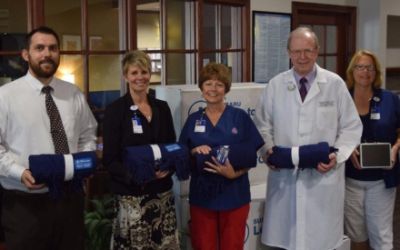 ---
Stuff the Subaru-Fill the Forester Food Drive - joe roberts i
The entire month of June the staff here at McLaughlin Subaru has been collecting food items to donate to our local meals on wheels program via Project Now. We delivered our donation to 2221 11th Street, Rock Island on July 2nd 2015. Phone number (309) 788-6335. This was part of a nationwide food drive initiated by Subaru of America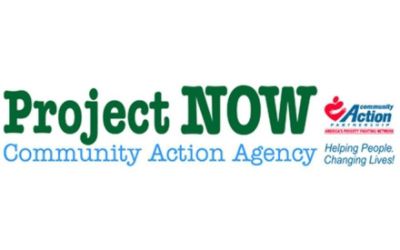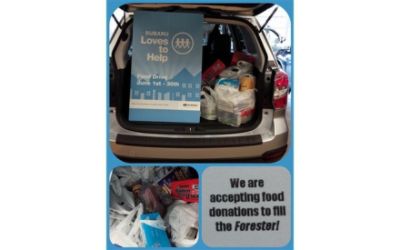 ---
Thank you for Sharing the Love! - Melissa L
We at the American Red Cross want to thank McLaughlin Subaru for "Sharing the Love!" We simply could not do the work that we do without the generous support from the community, and from programs like the "Share the Love" event. Our dedicated and trained volunteers stand ready 24 hours a day, 365 days a year to respond to emergencies whenever, and wherever they strike. Thank you for helping to make our work possible!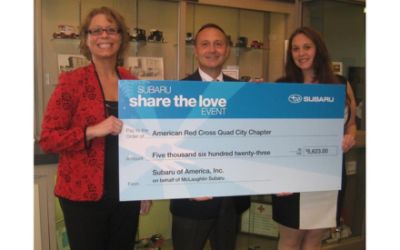 ---