Brake Service
Subaru Brake Service, Repair, Maintenance, & Specials
Are your brakes making weird noises or not working correctly? Sounds like it's time to have your brakes repaired or replaced. McLaughlin Subaru has a service center staffed by a team of certified mechanics ready to diagnose your brake issues and offer a solution. Schedule service with us today to get your brakes seen to ASAP. If you have any questions about our brake services, call our service center in Moline, IL, at (888) 693-4904, our parts center at (866) 979-8341, or use our contact form.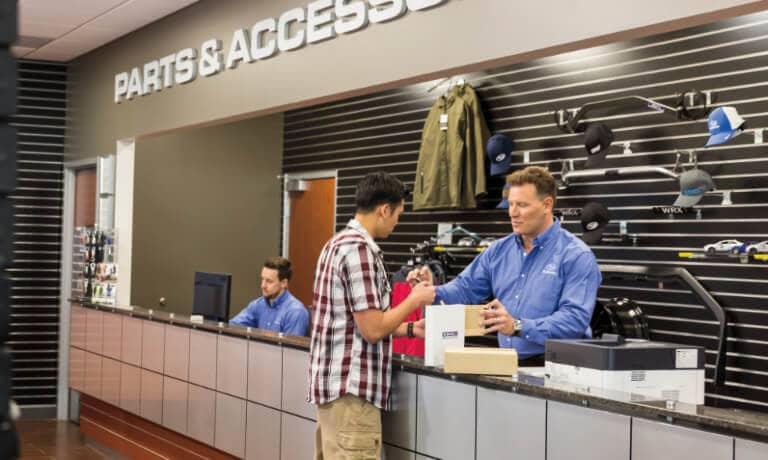 Schedule Subaru Brake Service Here
If you're ready to schedule your brake repair or replacement, use our schedule service form to find a date and time that works for you.
Subaru Brake Coupons in Moline, IL
Our team has curated service and parts coupons to make getting your vehicle maintained in a timely fashion easy. Save on your next brake service with one of our brake specials.
When Should I Schedule a Brake Service Appointment?
Depending on the age and condition of your vehicle, you should consider scheduling a brake service appointment if your brakes aren't behaving as they used to. Some factors that contribute to needing a brake service appointment include:
Grinding noise when you try to stop
Need to fully press down brakes to come to a stop
Vibrations when you're trying to brake
Your vehicle tries to turn left or right when you brake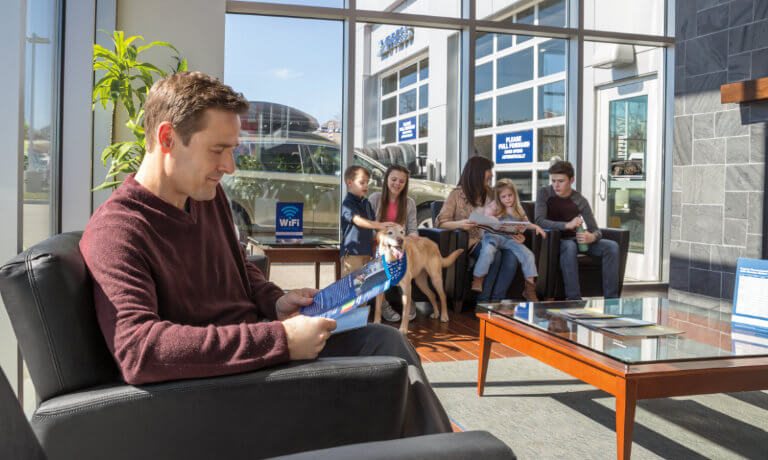 McLaughlin Subaru

Popular Subaru Brake Services Available

Get your brakes repaired or replaced at McLaughlin Subaru! Our certified technicians will have you ready to go in no time. Here are some of our popular brake services:
Brake pad replacement
Brake fluid replacement
Brake rotor repair and replacement
Check brake operation
Order Subaru Brake Parts at McLaughlin Subaru Today
Ready to get your brakes replaced and have a pretty good idea of what you need? Call our parts department at (866) 979-8341 to place your order for brake parts. Or call our service department at (888) 693-4904 to schedule service. When you're ready to pick your parts up, we are located at 4101 41st Street in Moline, IL.