Subaru Oil Changes near Moline, IL
If you are in need of an oil change and are located in the Quad Cities region, McLaughlin Subaru has an experienced service center team prepared to assist you. If you're not sure whether you need an oil change yet, check out our FAQ below! Be sure to schedule a service today to ensure a spot on the day and time that works best for you. Have questions? Use our service team contact form or call our service department in Moline, IL, at (888) 693-4904.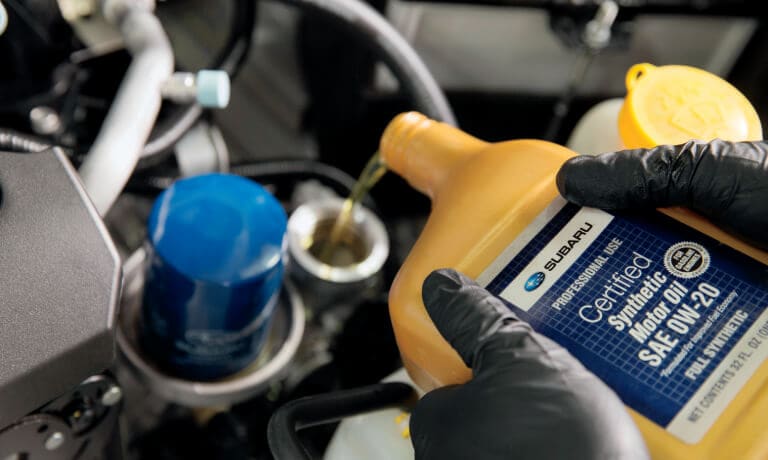 Certified Subaru Service
The McLaughlin Subaru service center is staffed by a team of certified technicians ready and willing to conduct routine maintenance on your vehicle. Whether you need an oil change, brake repair, or tire rotation, we're here to help. Use our schedule service form to set up an appointment today!
When Should I Change My Oil?
While driving conditions, engine age, and type of oil all play a factor in oil life, we recommend changing your Subaru vehicle's oil every six months or every 6,000 miles, whichever comes first.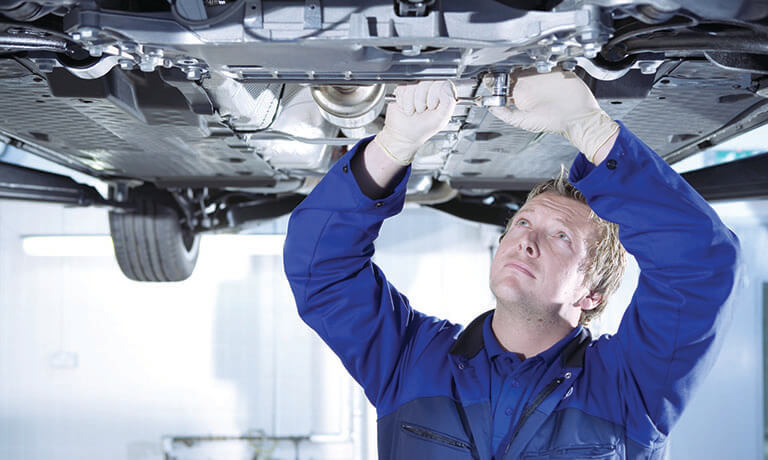 Oil Change Service Specials
If you're looking to honor your budget while maintaining your Subaru model, consider one of the oil change service deals offered through our Subaru service center.
Oil Change FAQs
How long will an oil change take?
Most oil changes take between 30-45 minutes. If you are having your oil changed by the McLaughlin Subaru service center team, we offer Express Service, which will have you back on the road in no time. Make sure to schedule your service to ensure that your oil change goes as quickly as possible.
What type of oil does my car use?
To check the type of oil your Subaru vehicle requires, please consult your owner's manual.
How do I check my oil?
Here are three simple steps to check your Subaru model's oil level.
Make sure your car engine is off.
Find the dipstick and wipe off excess oil.
Reinsert the dipstick and pull it back out.
The dipstick will indicate whether the oil is low.
What are the warning signs that I need new oil?
There are a range of warning signs that you should get an oil change. Some of these signs include: excessive vehicle exhaust, reduced oil level when you complete the steps above, your engine is louder than normal, irregular oil texture, the check engine light is always on, and/or the vehicle is shaking while in idle.
Subaru Lube & Oil Change Services near Moline, IL
The McLaughlin Subaru service center in Moline, IL, is located just off John Deere Road at 4101 41st Street. Consult the following interactive map for specific directions to our Subaru dealership in the Quad Cities region from your starting point.